As we stride confidently into the digital future, the design landscape continues to evolve, offering fresh perspectives and innovative approaches to User Interface (UI) and User Experience (UX). In 2024, designers are pushing boundaries and redefining the way users interact with digital platforms. Let's delve into the top 10 UI/UX trends that are set to dominate the design scene this year.
🌟Immersive Augmented Reality (AR) Experiences:
Augmented Reality is no longer confined to gaming applications. In 2024, expect to see AR seamlessly integrated into everyday apps, creating immersive experiences that blend the digital and physical worlds. From virtual try-ons for shopping to interactive educational tools, AR is transforming the way users engage with content.
🌟Neomorphic Design:
Neomorphic design, an evolution of the popular "skeuomorphic" trend, is gaining momentum. Characterized by soft shadows, subtle gradients, and 3D elements, this design style adds a touch of realism while maintaining a clean and minimalist aesthetic. Neomorphic interfaces provide a visually pleasing and tactile experience for users.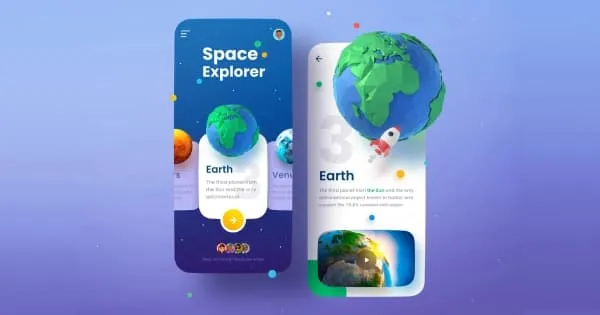 🌟Microinteractions for Enhanced Engagement:
Microinteractions, those small, subtle animations and feedback loops, are crucial for enhancing user engagement. In 2024, designers are leveraging microinteractions to provide instant visual feedback, guide users through processes, and add a touch of delight to the overall user experience.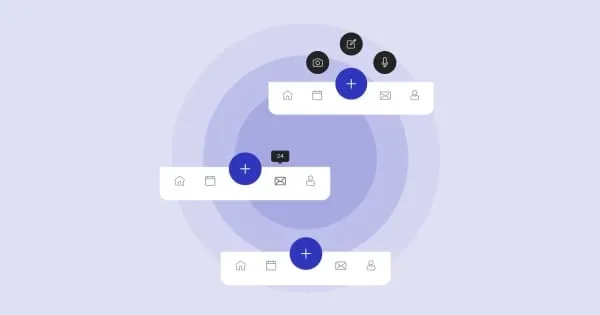 🌟Dark Mode Evolution:
Dark mode has been a user-favorite for reducing eye strain and improving readability in low-light environments. In 2024, expect to see the evolution of dark mode with customizable themes, dynamic adjustments based on user preferences, and enhanced contrast ratios for improved accessibility.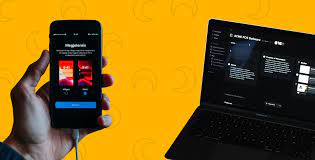 🌟Gesture-Based Navigation:
As touchscreens become ubiquitous, gesture-based navigation is taking center stage. Users can expect more intuitive and natural interactions with devices through gestures, allowing for a more immersive and fluid experience across various applications.
🌟Data Visualization for Decision-Making:
With the increasing complexity of data, designers are focusing on creating intuitive and insightful data visualizations. In 2024, expect to see interactive charts, graphs, and infographics that empower users to make informed decisions through visually compelling representations of complex information.
🌟Personalized User Experiences:
Personalization is not a new concept, but in 2024, it's reaching new heights. Designers are leveraging advanced AI algorithms to analyze user behavior and preferences, delivering highly personalized content, recommendations, and interfaces tailored to individual users.
🌟Biometric Authentication Integration:
Enhancing security and convenience, biometric authentication methods such as facial recognition and fingerprint scanning are becoming integral parts of UI/UX design. In 2024, expect to see seamless integration of biometric authentication across various applications for a secure and user-friendly experience.
🌟Sustainability in Design:
As environmental consciousness grows, designers are incorporating sustainability principles into their work. In 2024, expect to see UI/UX designs that prioritize energy efficiency, reduce carbon footprints, and promote eco-friendly practices, contributing to a more sustainable digital future.
The world of UI/UX design is dynamic, and 2024 is shaping up to be a year of innovation and transformation. As designers embrace these trends, users can anticipate more immersive, intuitive, and personalized digital experiences that cater to their evolving needs and expectations. Stay tuned as these trends unfold and continue to shape the digital landscape in the years to come.
Fill-in the form below to reach out to us with your project 🚀